Post by ExquisiteGerbil on Apr 29, 2023 2:23:03 GMT -5
Bud Light launches 'Bug Light', the Official Beer of the Green New Deal
Disidente Redactico
April 27, 2023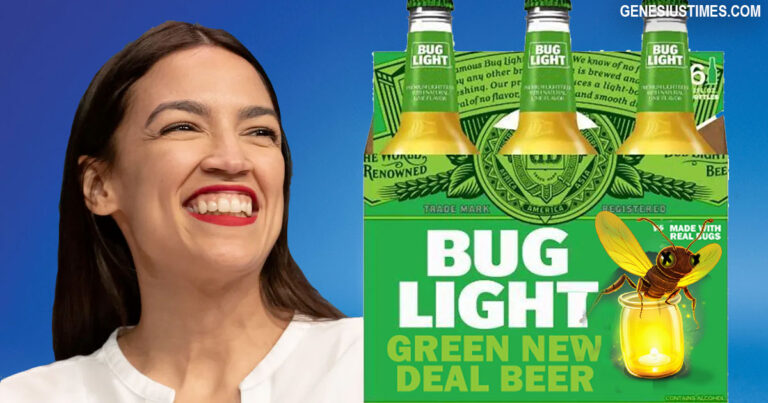 In a move that's sure to leave beer enthusiasts buzzing with excitement, Bud Light has announced the release of their newest product: the official beer of the Green New Deal, Bug Light made entirely out of the rectum area of bugs. That's right, get ready to sip on the hoppy goodness of "Bug Light," the brew that's as environmentally friendly as it is creepy crawly.
The decision to create a beer made from insects stems from the Green New Deal's emphasis on sustainable and eco-friendly practices. Bud Light believes that using bugs as a primary ingredient not only reduces the carbon footprint of the brewing process but also introduces a unique flavor profile that will surely delight adventurous beer connoisseurs.
"We're always looking for innovative ways to support environmental causes," said a spokesperson for Bud Light. "And what better way to embrace sustainability than by turning to nature's little critters for inspiration?"
US Representative Alexandria Ocasio-Cortez has signed on to be the bug-rectum beer's ambassador.
The brewing process for Bug Light involves carefully selecting a diverse range of insects, including crickets, mealworms, and even the occasional grasshopper. These tiny creatures are carefully harvested, ground into a fine powder, and incorporated into the brewing process. The result is a beer that's not only low in calories but also high in protein, perfect for those who want to maintain a balanced diet while enjoying a cold one.
Early taste testers have described Bug Light as having a distinct earthy undertone, with hints of grass and a tangy aftertaste reminiscent of the great outdoors. "It's definitely a unique experience," said one brave soul who tried the insect-infused brew. "It's like drinking a picnic in a can."
While the idea of sipping on a beer made from bugs may seem unsettling to some, Bud Light is confident that their bold move will be met with enthusiasm from environmentally conscious drinkers. They're even considering expanding their insect-based beverage line to include flavors like "Crawling Citrus" and "Hopping Hops."
However, it's important to note that Bud Light acknowledges the potential challenges in marketing an insect-infused beer. They are currently working on a comprehensive advertising campaign featuring slogans such as "Saving the planet, one sip at a time" and "Drink bugs, be green!"
So, if you're ready to embrace the buzz of the Green New Deal, crack open a can of Bug Light and join the insect revolution. Remember, when it comes to saving the planet, every little sip counts – even if it means raising a glass to our six-legged friends. Cheers to a greener, bug-filled future!
link