Post by Berean on May 29, 2023 22:40:16 GMT -5
Charismatic Prophetess Says Everyone New to Heaven Is Greeted by Talking, Singing, And Dancing….Squirrels?
1 week ago Staff Writer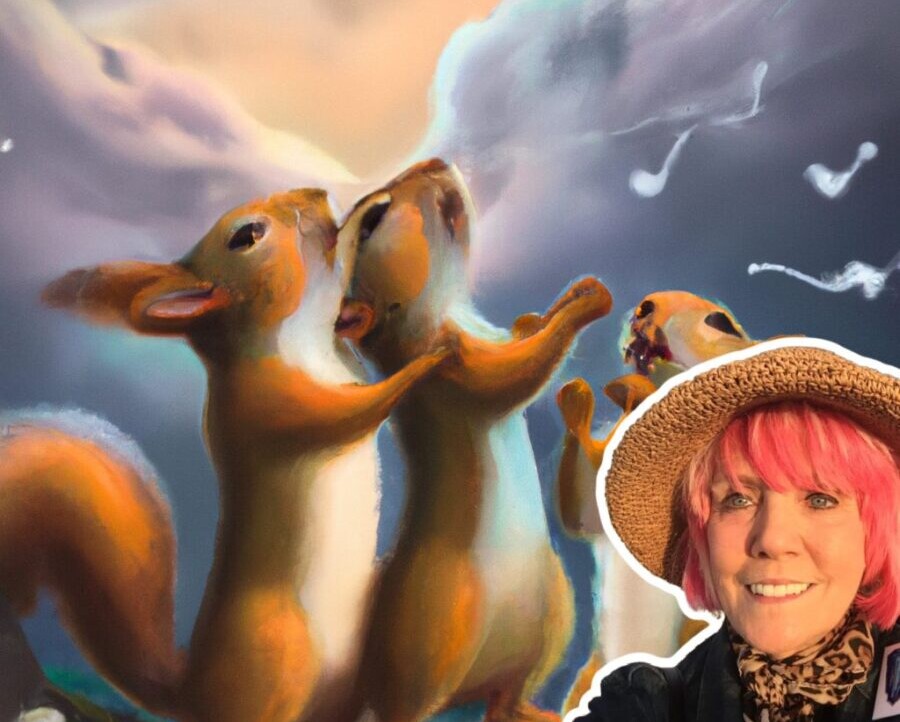 When our favorite pink-haired charismatic "prophetess" Kat Kerr isn't revealing how to access the 'body parts room' in heaven, sharing how heaven smells like pumpkin pie and where cows drive around on tractors, claiming she has a picture of thousands of lion-faced angels frog-marching chained demons across the sky in order to go to heaven for judgment, talking about how heaven is filled with giant 20ft sasquatches, unicorns, 200ft high cryptids, that there's a Jello-land in heaven where mansions are made of candy and waterfalls made of cholocate, she's explaining that there are talking squirrels running around in heaven, and that they're the ones who greet all the newly arrived people in the afterlife singing and dancing for the,
Speaking to chief-enabler Steve Shultz on Episode 115 of Wednesdays with Kat and Steve, she reveals:
Shultz: (Sanaorsina?)- age eight is asking 'Kat are there singing squirrels and talking flowers in heaven?' Now she's eight years old, she wants to know if there's seeing squirrels and talking flowers
Kerr: I have seen both while I was in heaven, so I can adamantly tell you absolutely, yes. The flowers have faces, yes they sing. Whole meadows sing sometimes. And yes, squirrels do. Not just squirrels, most of the creatures or most of the what you would call an animal, especially all your pets. They all talk.
They talk and then there's a whole group of squirrels that I know and I don't know why, and I have been laughed (unintelligible) there's so many times I don't care, people love it.
There are a group of squirrels that actually are called greeters, g r e e t e r s, and when someone comes home to heaven, they will actually go in this group, and they will actually sing and dance for the people welcoming them to heaven.
I can imagine some, maybe some older type stuffy person, and here they are opening the door and here's this group of squirrels ready to sing and dance. And I'm not kidding! The Holy Spirit makes sure it all happens, and so if there's something you don't like, you'll change when you get there.
link