Post by bloodbought on May 5, 2023 22:13:43 GMT -5
MINT BROWNIES
PREP TIME: 15 mins
COOK TIME: 25 mins
TOTAL TIME: 37 mins
YIELD: 16 squares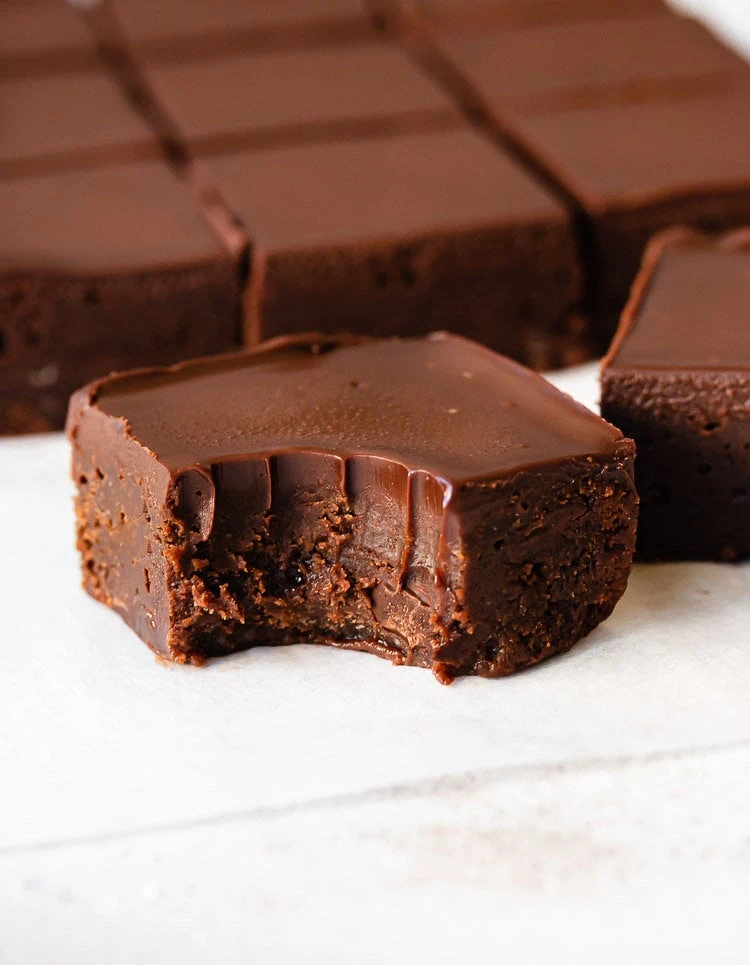 Gooey, fudgy mint brownies topped with rich chocolate ganache. This recipe is perfect for the holidays and so simple to make!
Ingredients
Brownies
7 oz. (200g) bittersweet chocolate, coarsely chopped
2/3 cup (150g) unsalted butter, cut into pieces
3/4 cup (150g) granulated sugar
3 large eggs
3/4 teaspoon peppermint extract (You can use up to 1 tsp for a stronger mint flavor)
2/3 cup (90g) all-purpose flour
1/4 teaspoon salt
1/2 cup (85g) dark chocolate chips or chunks
Chocolate Ganache Topping
4 oz. (125g) bittersweet chocolate chips or bars
1/2 cup (120 ml) heavy cream
Instructions
Make the brownies: Preheat oven to 350°F/180°C. Line an 8×8-inch baking pan with parchment paper or aluminium foil, leaving enough overhang on the sides for lifting the brownies out after baking.
In a large heat-proof mixing bowl, place chocolate and butter. Heat in the microwave in 20-30 second intervals, stirring in between each interval, until melted (or set it over a saucepan of simmering water, stirring occasionally). Add sugar to chocolate mixture and whisk until combined. Add eggs and peppermint extract and whisk the mixture vigorously for several seconds until shiny. Add flour and salt and fold and gently combine. Fold in chocolate chips or chunks.
Pour batter into prepared pan and smooth the top.
Bake for 20-25 minutes, until the edges are set but the center is still soft. Be careful not to overbake. A toothpick inserted into the center of the brownies should come out with moist crumbs, not dry. Let brownies cool completely on a wire rack.
Make the chocolate ganache: In a heatproof bowl, heat cream and chocolate together in 20-30 second increments in the microwave, mixing between each interval. Once the chocolate is completely melted, pour the ganache evenly over the cooled brownies and spread using a knife or offset spatula. Refrigerate for at least 1 hour. Lift brownies out of the pan using the parchment paper and cut into squares. Serve cold or at room temperature.
Store brownies in the fridge in an airtight container for up to 5 days. Brownies can be frozen for up to 2 months. Thaw them overnight in the fridge.
link