Post by ShofarSoGood on Mar 26, 2021 23:21:53 GMT -5
Deadly Australian funnel-web spiders can also kill melanoma cancer cells, study shows
By Rachel Riga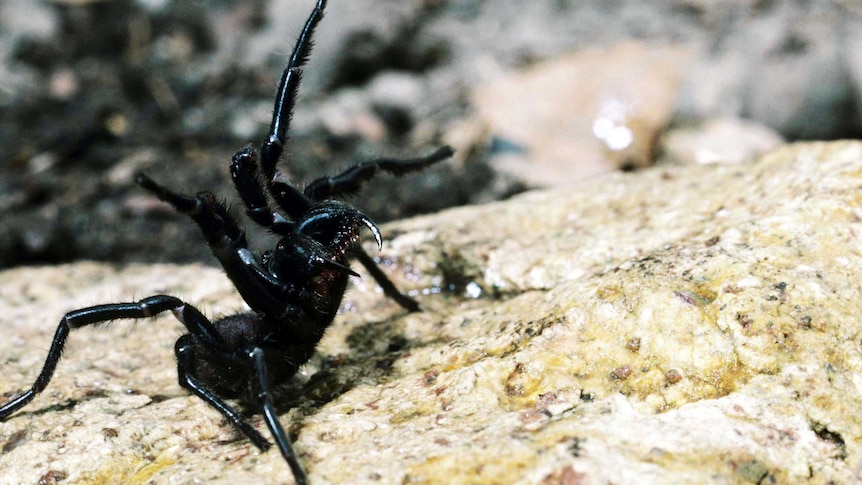 The spider lifts its front legs into the air and shows off its long fangs
Peptide from the Toowoomba or Darling Downs funnel-web spider has been found to have anti-cancer properties.(Supplied: Queensland Museum)
Share
Australian funnel-web spiders are among the most deadly arachnids in the world, and researchers have now discovered they can even be used to kill certain cancer cells.
Key points:
Researchers extracted a compound from a type of Australian funnel web
The peptide can kill melanoma cancer cells and stop them spreading
It also has a profound effect on Tasmanian devil facial tumour cells
The QIMR Berghofer Medical Research Institute study found peptide — extracted from the venom gland of the Darling Downs funnel-web spider and chemically synthesised — has anti-cancer properties that can kill melanoma cancer cells in humans and stop them spreading.
The compound, which also proved highly effective at treating Tasmanian devil facial tumour cells, could form the basis of new cancer treatments.
Queensland lead researcher Dr Maria Ikonomopoulou said the peptide was tested in laboratory experiments against a similar compound from a Brazilian spider, and she was shocked it had such a profound effect.
"It's very exciting," she said.
"We found the Australian funnel-web spider peptide was better at killing melanoma cancer cells and stopping them from spreading, and it also didn't have a toxic effect on healthy skin cells."
Dr Maria Ikonomopoulou sitting in the lab
Dr Maria Ikonomopoulou is the lead researcher of the study.(Supplied: QIMR Berghofer Medical Research Institute)
Peptides are chains of amino acids linked to each other by amide bonds, with spider peptides being used in international research to test its antibiotic and anti-cancer properties.
The Darling Downs or Toowoomba funnel web spider can be found in southern Queensland, most commonly on rainforest-covered mountain ranges and along the gullies of rivers and creeks flowing off them.
Dr Ikonomopoulou said there were many years of work ahead, but the early results of the study were promising.
Continued at
link